Local presence
In Spain, Portugal, Luxembourg, Turkey, Mexico, Peru, Colombia and Argentina.
Investment teams
Portfolio managers and analysts organized by country and asset class
+700 people
Including 150 investment professionals with prestigious international certifications in asset management and risk management.
€110 billion AUM
BBVA Asset Management is a reference in the mutual and pension fund industries in Spain and Mexico, and a significant player in Latin America.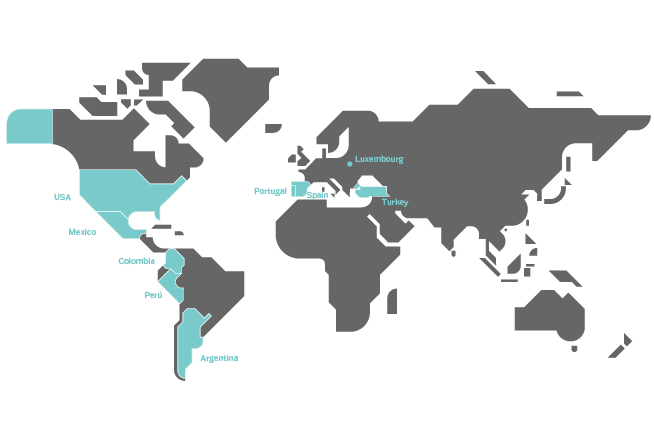 Global performance
Performance processes and methodology are calculated in accordance with a common set of international standard principles.
Global Risk Management
Global financial risks Global scope in the risk management function Global investments control & supervision
Global Investment Process
Team is structured under a matrix organizational model with a dual reporting: functional (global/regional heads per asset class) and geographic (local CIOs). Rigorous integration of risk into the investment process. Three main pillars: Idea generation, portfolio construction, transparency.
BBVA Asset Management prizes and awards